Taichung, Taiwan • September 24, 2017
A NEW IDEAL SCIENTOLOGY MISSION IN THE HEART OF TAIWAN
Traditional Chinese drums and flutes and a lion dance for power, wisdom, and good fortune grace the grand opening celebration of Taichung's Ideal Scientology Mission of Hsi-An.
Clear skies and perfect weather greeted Scientologists and dignitaries from across Taiwan who gathered in the center of the island September 24 (the city's name, Taichung, quite literally means "center of Taiwan") to welcome the Scientology Mission of Hsi-An to the ranks of ideal.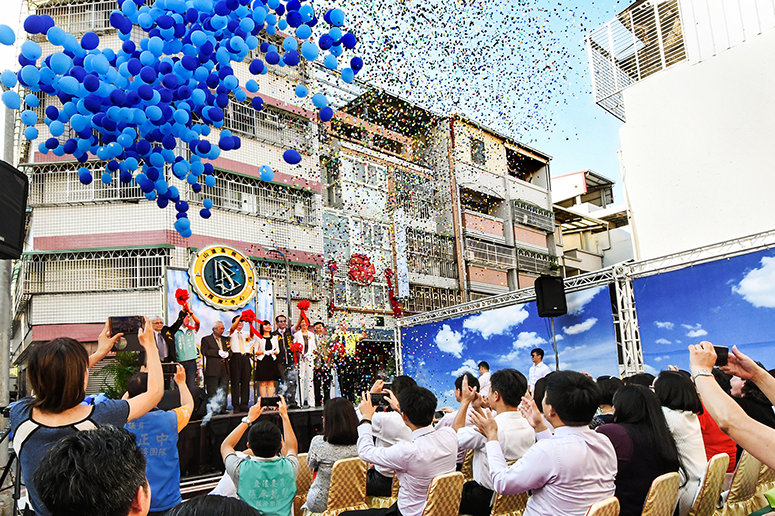 Taichung is famous for its many festivals, perfect weather, cherry blossoms in February, carpets of flowers in December, and magnificent beaches year-round. It is also known for its friendliness which makes it a perfect match for the Hsi-An staff who live by the purpose: "Love and continue to love our fellows."

The Mission's new 5,300 square-foot home fills five floors in the Xitun district, a community that has experienced rapid growth in recent years. It is only a few blocks from Taichung City's World Trade Center—a perfect location to introduce people to the Scientology religion and the many humanitarian campaigns the Church supports.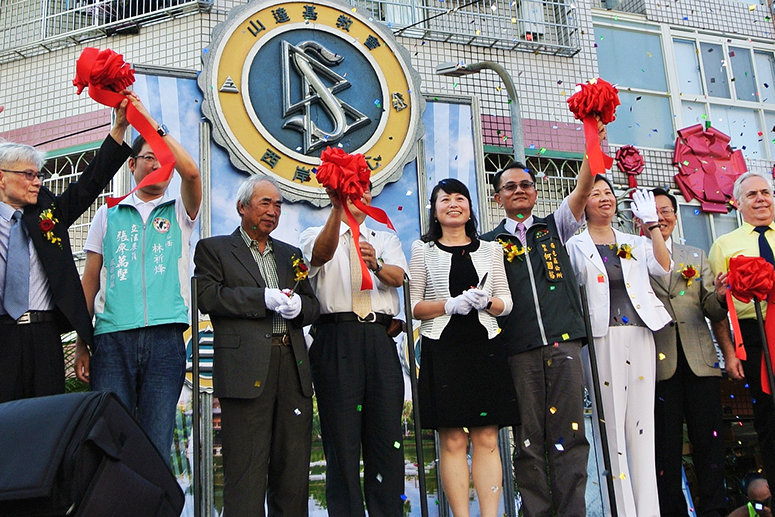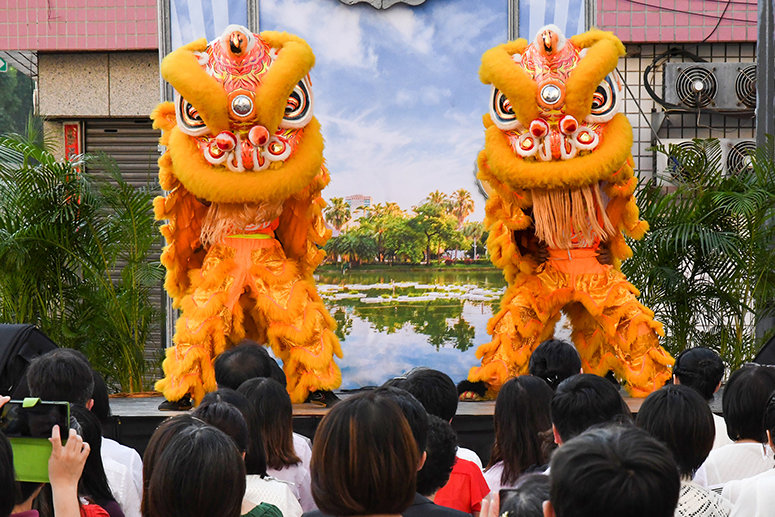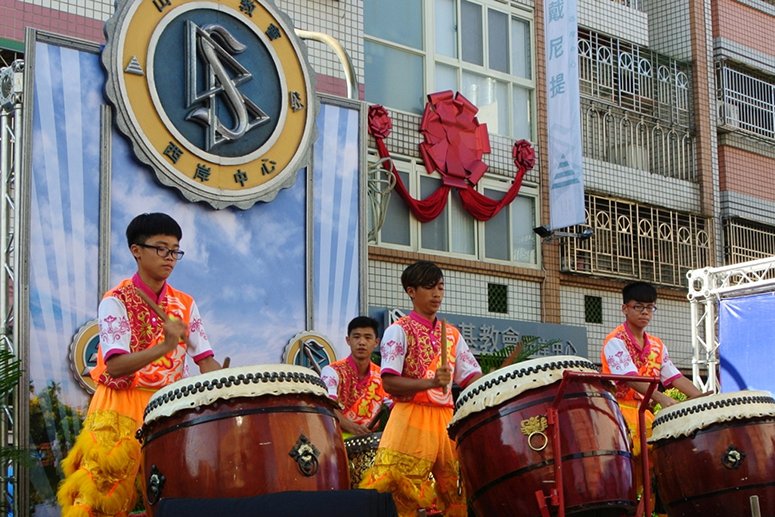 Mission Holder Molly Wu welcomed those attending to the Mission's beautiful new home and introduced guest speakers Xitun District Head Mr. Kuo-Yu He; Taichung City Councilor Mr. Zheng-Zhong Yang; Chief of Staff of MP Wan-Chen Liao, Mr. Chi-Feng Lin; and National Policy Advisor to the President of Taiwan, Mr. Mao-Sheng Lee.
Mr. Kuo-Yu He welcomed the Mission to its new home on behalf of the Taichung City Government. "You have provided help in many major disasters in Taiwan such as the earthquake of September 1999, Typhoon Morakot in August 2009, and the Kaohsiung gas explosions of August 2014," he said. "With your help, we can make this society better and better and build Taichung City into the friendliest, most welcoming city of the country."
Mr. Zheng-Zhong Yang said he depends on the Church of Scientology to reverse the serious negative effects that recent changes in policy and education have had on the lives of the people of the city. "You have been working in the district of Xitun for years, helping hundreds of Scientologists to raise their survival abilities and relieving their physical and spiritual pain," he said. "As a City Council member for over a dozen years, I am concerned about citizens' rights and local betterment. I am glad you have established this Mission to expand your service delivery. Not only does this enable more people to know how to improve their lives, but it also brings about stability and prosperity for this town. My wish is that you flourish and prosper and so help us improve the quality of life of our people."
Mr. Lin-Chi Feng echoed these sentiments, speaking of the "selfless contributions" of the Mission. "This year, your Church has won its 14th consecutive Outstanding Religious Group Award from the Ministry of Interior. We plan to work with you to improve morality in society and help our country overcome her social issues. We are grateful that you have now established this center where you can improve the well-being of our local residents."
Mr. Mao-Sheng Lee rounded out these sentiments when he said, "there are many challenges in life which make modern people feel pressured and for which they need help. I believe that the desire to help is a very important basic attitude in life. However, it is not enough. We have to have more skills and technology—effective ways to make our help successful. The Church of Scientology has great knowledge and ways to help society. I hope that through the establishment of this new Mission you will be able to disseminate your technology to more people and help them know and understand this knowledge. This is not only a blessing to community members but is also a source of power to help this country and society develop stably."
With that, speakers and leading Scientology executives from across Taiwan stepped to the stage for a traditional Chinese ribbon cutting and let fly a host of balloons and storm of confetti, officially inaugurating the new Ideal Mission.
Guests were then invited to tour the new facilities and attend a special inaugural seminar, held later that afternoon.
Visitors to the Ideal Scientology Mission of Hsi-An are invited to view the Public Information Display, featuring multimedia presentations of the basic beliefs and practices of Dianetics and Scientology as well as the life and legacy of L. Ron Hubbard.
The Mission is also equipped with every facility needed to provide the full array of introductory Scientology services. This includes Life Improvement Courses through which anyone may find workable solutions to common challenges of everyday life, such as how to improve a marriage, successfully raise children, increase personal motivation, and set and achieve goals.
The Ideal Mission of Hsi-An is fully prepared to serve its growing congregation and expand its delivery throughout the district, with highly trained staff to deliver Scientology auditing (spiritual counseling) and training. The mission provides seminars on a wide range of topics, including the Personal Efficiency Course and the Hubbard Dianetics Seminar, based on Mr. Hubbard's seminal book, Dianetics: The Modern Science of Mental Health. There is also a spacious center for delivery of the Purification Program, developed by Mr. Hubbard to free individuals from the mental and spiritual damage caused by drugs and toxins.
The first Church of Scientology was formed in Los Angeles in 1954 and the religion has since expanded to more than 11,000 Churches, Missions and affiliated groups, with millions of members around the world.