HOUSTON, TEXAS • APRIL 28, 2019
Star of the Lone Star State: A New Scientology Mission Opens Her Doors to Houston
A new era of service dawns with the dedication of the first Ideal Church of Scientology Mission in Texas.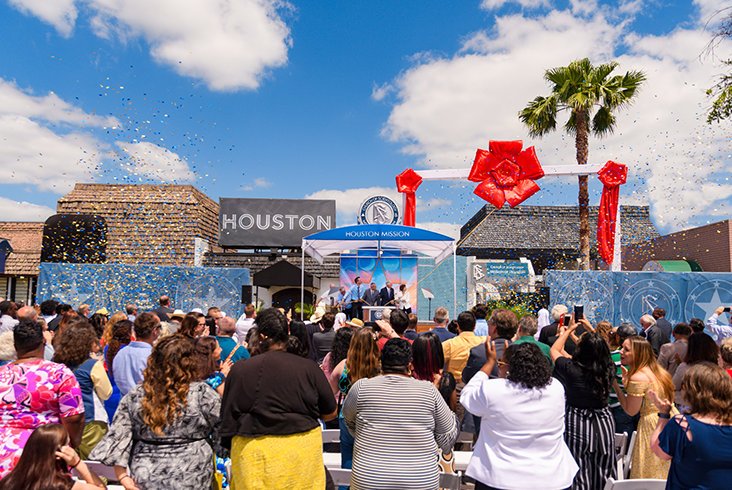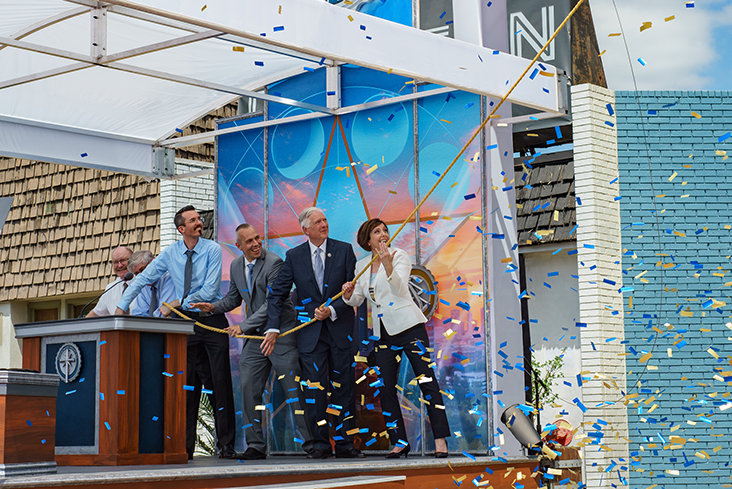 It was a picture-perfect day on Sunday, April 28, as Scientologists, friends, dignitaries and guests from across the great state of Texas gathered on Houston's Fondren Road to celebrate and welcome a new Church of Scientology Mission.
Home to over 2.3 million residents, Houston is the biggest city in the biggest state of the contiguous United States. It's also the most ethnically diverse, with over 140 different languages spoken on any given day. Known as the "friendly city," Southern charm and hospitality are a way of life. Everyone holds the door open for others in Houston because, after all, a stranger is just a friend you haven't met—yet.
Host to one of the world's biggest rodeos and offering some of the best BBQ in the country, Houston has been described as "a laid-back, pick-up truck and boot scootin' town" equally at ease with high culture and high heels.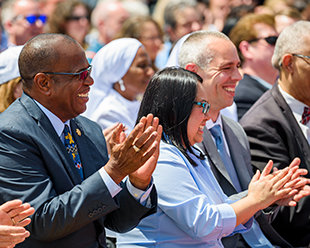 A city of firsts, NASA's Space Center Houston was first to put a man on the moon with "Houston" the first word spoken upon landing.
And the Church of Scientology Mission of Houston shines ever more brightly as the first Church of Scientology Ideal Mission deep in the heart of Texas.
Scientology Missions form the most forward face of the religion, providing the full array of basic and introductory Scientology services and Scientology auditing (spiritual counseling). And now, joining the ranks of Ideal Missions, the Scientology Mission in Houston is designed to serve as the physical embodiment of Scientology technology in helping all to attain spiritual freedom.
Stepping up to the podium in honor of the occasion were Dr. Steve Le, City Councilmember and board member of the Tinh Luat Buddhist Temple and Wings of Innocence nonprofit; Mr. Kevin Loder, Vice President of the NBA Retired Players Association Houston and co-chair of the Galveston County Restorative Justice Partnership; Mr. Calvet Shelley, President of Municipal Utility District Number 148 for Harris County; and Brother Abdul Haleem Muhammad, Southwest Regional Representative for the Nation of Islam.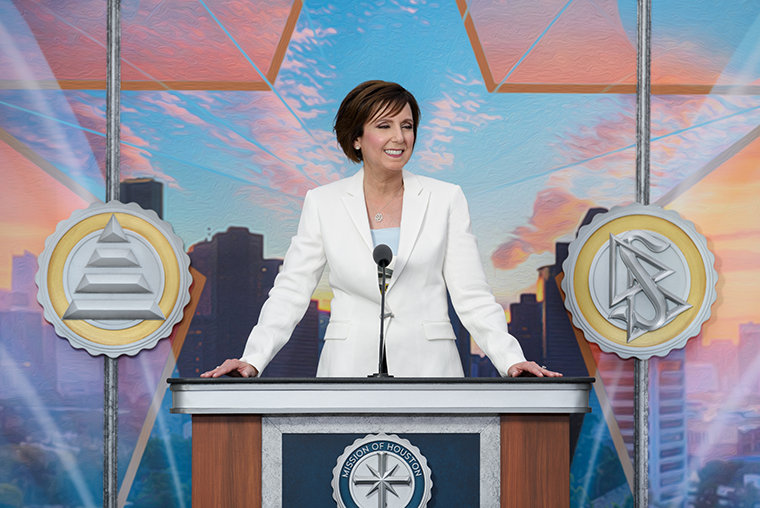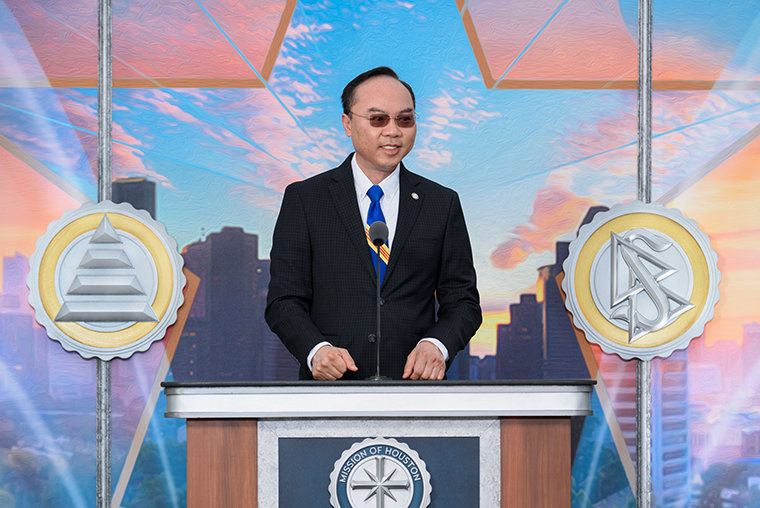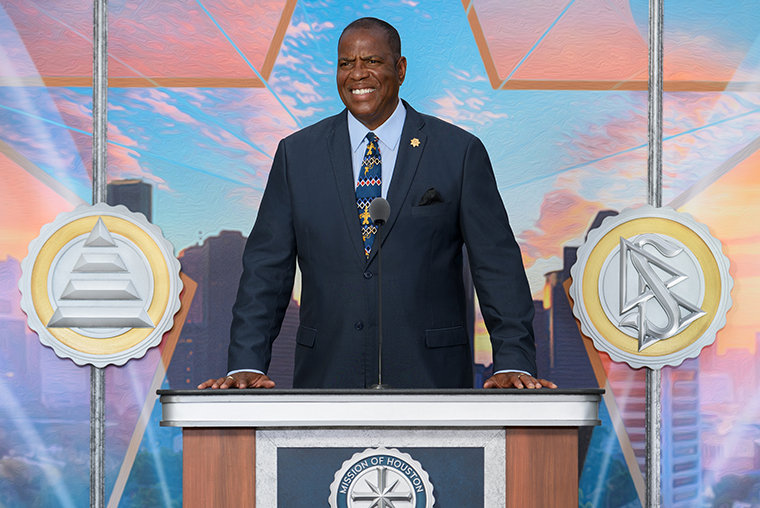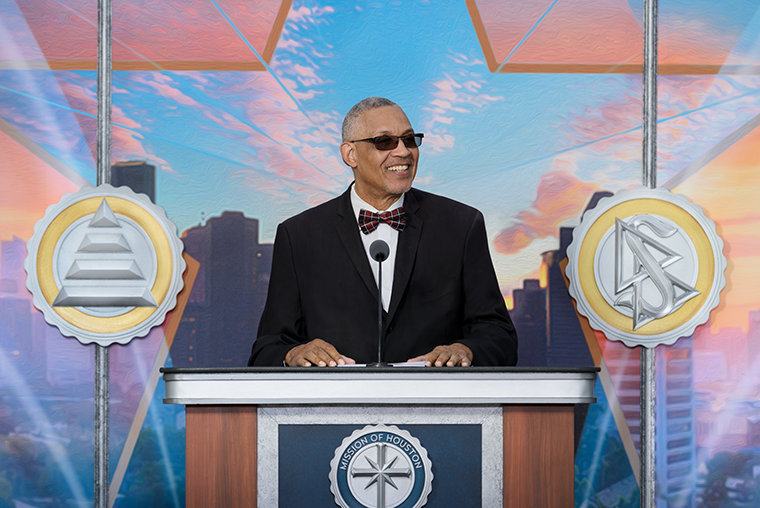 Opening the dedication ceremony, Mission Director Gerri Golashesky spoke of the long-standing legacy of the Houston Mission that has been in continuous operation since it first opened its doors as a local group. "This May, with the anniversary of the original publication of Dianetics: The Modern Science of Mental Health, we enter our seventieth year of operation. Our Mission is here to serve the individual. And, we now open our doors to expand our help to the Greater Houston community."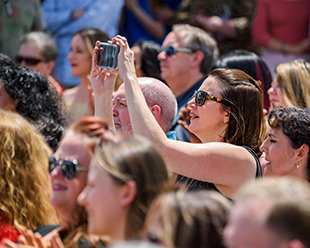 District F City Councilmember, Dr. Steve Le, is deeply committed to partnering with local businesses and nonprofits to create safe, drug-free places where young people can grow, empowered through the help of mentors. "So, imagine my pleasure to discover your community program on The Way to Happiness and its nonreligious, common sense moral code," he told the crowd. "Without morals, man's efforts to survive are hindered by detours off the main road. That is why I am so pleased that your Church forwards such a tool, so that anyone, no matter their religion, can live a better life. This cannot help but improve our great city of Houston even more, and bring our people to a more prosperous future. I see your Church as an important pillar in our community, where people can find the tools to live a better life."
Mr. Kevin Loder's introduction to the Mission came when he attended the National Conference meeting of the NBA Retired Players Association. "I saw your Truth About Drugs campaign. I thought it was powerful. I saw that this was the tool I needed to empower people and educate them. Because of the Drug-Free World campaign and the Church of Scientology, those that have desired to put their shoulder to the wheel now have the tools to champion things that others sweep under the rug. As a former athlete, I feel it's a competition to get to the youth and the families before the drugs do. But through our partnership with the Church of Scientology, I know that we will win in the end."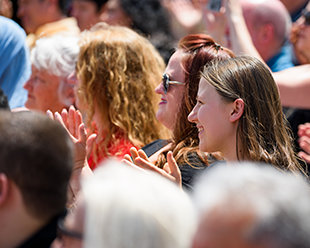 Mr. Calvet Shelley learned of the Church of Scientology when Hurricane Harvey hit and more than thirty-six inches of rain flooded 90 percent of his district. That's when he received a phone call from a Scientology Volunteer Minister (VM). "The next day, there they were, 150 people in yellow shirts with that message: Something can be done about it! I have never seen an organization so well organized as the Volunteer Ministers. There were people there from all over the world, dedicating their time to my community. I could always depend on seeing a yellow T-shirt and a smile. And that's what I feel God gave to us with the Volunteer Ministers—he doesn't just count numbers, he makes the numbers count. I was so inspired that I asked them for my own T-shirt and now I proudly wear my yellow with a smile! Words can't adequately express the gratitude I have for the Scientology Volunteer Ministers, who opened their arms and helped this city."
After the traditional ribbon pull, balloons wafted skyward as colorful confetti swirled down, officially inaugurating the new Ideal Mission. All guests were then invited to tour the new facilities, including the Public Information Center, featuring multimedia presentations of the beliefs and practices of Dianetics and Scientology as well as the life and legacy of L. Ron Hubbard.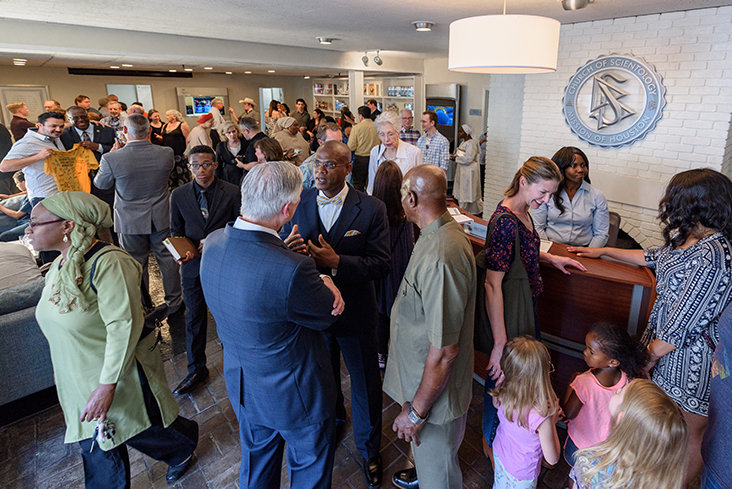 As an Ideal Church of Scientology Mission, Houston is equipped with every facility needed to provide the full array of introductory Scientology services. These include the popular Life Improvement Courses through which anyone may find workable solutions to common challenges of everyday life—such as how to improve a marriage, successfully raise children, increase personal motivation, and set and achieve goals.
The new Mission also offers seminars on a wide range of topics, including personal efficiency. The Hubbard Dianetics Seminar is based on Mr. Hubbard's watershed work Dianetics: The Modern Science of Mental Health, the best-selling book that reveals the source of one's nightmares, unreasonable fears and irrational behavior—the reactive mind—and how to conquer it.
Additionally, the Mission provides spiritual counseling, known as auditing, and the Purification Program, developed by Mr. Hubbard to free individuals from the mental and spiritual damage caused by drugs and toxins.
---
The Ideal Church of Scientology Mission of Houston joins the ranks of other such facilities opened in Košice, Slovakia; Da'an, Taiwan; and Como, Italy.